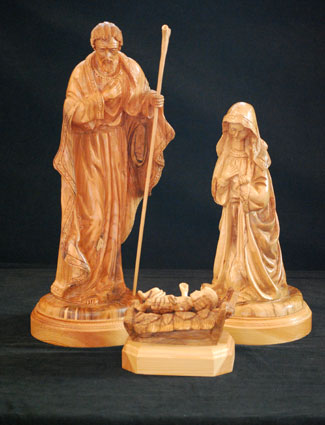 Christmas Eve Worship
5:00 p.m.—Family Worship
Different this year! Especially for the Young
This year we will present a "readers theater" of the Christmas story with simple costumes (directed by Bonnie Marchesani). We will have angel headdresses for children to wear for fun; however, we will not be inviting the children to come forward during the drama as in past years. The childrens' choirs will sing as usual; and there will also be a sermon, offering, and passing of the light at the end of the service.
7:00 p.m.—Traditional
More Adult Family Worship Service
This service is more traditional and includes Lessons and Carols, along with a sermon, offering and the passing of the light at the close of the service. There will be lots of music and the full Christmas Story. If you would be interested in reading scripture at this service, please contact Gail at church - 978-448-2091.